MESSAGE FROM THE ELECTORAL COMMISSIONER
The Electoral Commission of South Australia's (ECSA) 2017 – 2020 Strategic Plan describes the strategic priorities that will enable us to achieve our purpose of providing high quality electoral services for South Australians.
This plan comes at a time of growing interest in technological innovation, community demands for convenient and accessible voting services and increased public scrutiny of the funding and disclosure of political parties.
To ensure we are positioned to respond to these demands, our strategic priorities focus on delivering high quality election services, community and stakeholder engagement and a renewed investment in electoral research. Importantly this plan also focuses on cultivating a high performing organisation through investment in our staff and infrastructure.
Our annual business plans and individual performance and development agreements will support this plan and ensure ECSA is aligned to deliver the strategic priorities over the next four years.
Strategic Plan 2017-20 (PDF 1.79 MB)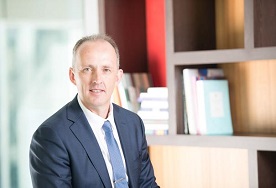 Mick Sherry
ELECTORAL COMMISSIONER


VALUES
Independent:
acting with impartiality and transparency
Professional:
demonstrating respect, integrity and accountability at all times
Innovative:
an agile, creative, engaged and responsive organisation

VISION
Provide excellence in electoral administration
PURPOSE
To provide high quality electoral services for South Australians


STRATEGIC PRIORITY 1
Deliver high quality election services

Actions
Identify and implement improved systems and processes
Outcomes
Improved elector services
Efficiencies gained including reduced time frames and costs
---
Actions
Successfully deliver electoral events
Outcomes
Electoral events delivered within designated time frames
No election challenged and upheld due to administrative error
---
Actions
Review election procedures, practices and processes in a timely manner after each electoral event
Outcomes
Improvements to organisational procedures identified and implemented
Recommendations for legislative change
STRATEGIC PRIORITY 2
Engage the community and stakeholders to promote awareness, participation and compliance in electoral matters
Actions
Design and implement a comprehensive engagement strategy
Outcomes
Community groups and stakeholders identified through a stakeholder engagement plan
Networks and partnerships developed
---
Actions
Implement strategies to promote awareness, participation and compliance
Outcomes
Improved community and stakeholder awareness
Electoral engagement targets including enrolment, turnout and formality are met
Stakeholders met compliance obligations
STRATEGIC PRIORITY 3
Conduct research into a range of electoral matters
Actions
Design and implement a comprehensive research strategy
Outcomes
Useful research topics identified through evidenced based processes
---
Actions
Enter into partnerships with other organisations
Outcomes
Build partnerships and encourage research into electoral matters
Partnerships deliver wider breadth of research and efficiencies through cost sharing
---
Actions
Develop and publish research projects that inform and influence change
Outcomes
Improved understanding and knowledge of electoral matters
Research results influence changes to legislation and operational procedures
Research used or referenced by external stakeholders
STRATEGIC PRIORITY 4
Cultivate a high performing values based organisation
Actions
Align organisation to deliver strategic priorities
Outcomes
Role descriptions, policies, structure and resource allocation align with strategic priorities
Staff understand their role and how they contribute to strategic priorities
---
Actions
Imbed our values into the organisation
Outcomes
Recruitment of staff that demonstrate our values
Values incorporated into decision making, planning and delivery of electoral events
---
Actions
Effectively manage performance including recognising and acknowledging staff achievements
Outcomes
Staff achievements acknowledged through a recognition process
Performance effectively managed
---
Actions
Invest in our staff and infrastructure
Outcomes
Enhancement of staff skills, knowledge and experience through undertaking training and development opportunities
Infrastructure adds value to election process