Profiles for each of the eight candidates are printed below in the same order as their names appear on the ballot paper. This information has been provided by the candidates and neither the Returning Officer nor the City of Adelaide take responsibility or bear liability for the content contained within. City of Adelaide - Central Ward - 11 May 2020
---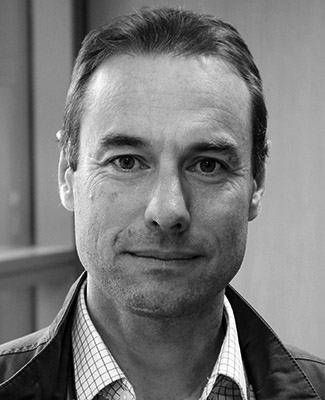 WHITING, Stuart

My family and I regularly commute to the City of Adelaide for work, study and leisure. Wherever possible we do this by either public transport or bicycle from our home in Holdfast Bay. As a regular cyclist I would like to further encourage active transport to and around the city and as part of this I believe that an expansion of the network of city bikeways is essential. Being a Chartered Engineer, I would also love to see Adelaide prosper as a carbon neutral city and envisage Adelaide pioneering new electric vehicle technology, as well as car ownership and sharing models. If appointed, I would be delighted to serve as an Adelaide City Councillor with the opportunity to promote Adelaide as an exciting and cosmopolitan destination. I believe there is scope to enhance and protect our city for our future generations.
Contact details: This email address is being protected from spambots. You need JavaScript enabled to view it.
---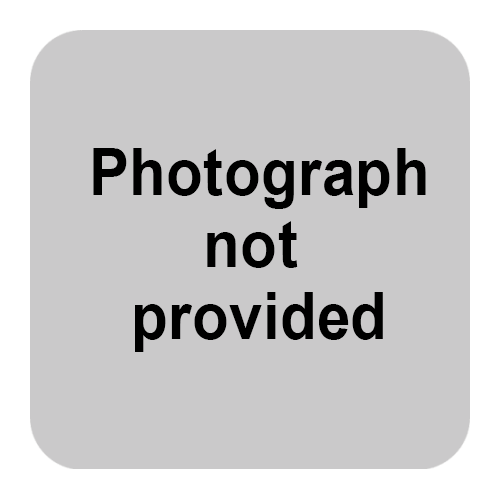 CHAO, Wayne

As a former international student and an entrepreneur, Wayne has been studying and running business in Adelaide city over 16 years. These experiences allow him to have deep understandings of what the city could offer better to its residents and rate payers. If elected Wayne will strive to represent the interests of residents and small businesses in Adelaide city. Wayne has a bachelor's degree in Computer Science from the University of Adelaide, and he is married with 2 children. Wayne's businesses including media, manufacturing and exporting, and his passion for building bridges between people and communities drives his involvements as chairperson and executive committee in several community groups, including Gouger Street Traders Association, Chinatown Association South Australian, China Business Network South Australia, Hong Kong Australian Business Association and Adelaide Great Wall Football Club.
Contact details: 0420 588 099
---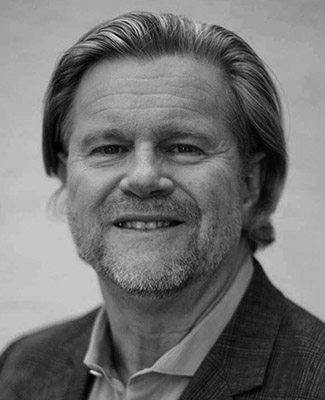 MACKIE, Greg
Greg brings integrity, ability and imagination. With 40 years in Central Ward, he is a savvy businessman, public sector leader and 'culture-broker' with a strong record of community service and achievements in city-shaping, the cultural economy and city governance. A Flinders University Distinguished Alumni, and former Divisional Buyer Myer SA Stores Ltd., Greg co-established Imprints Booksellers in 1984. He co-founded the Adelaide West End Association, established the Adelaide Festival of Ideas (1999), and was elected City Councillor (2000-03). Greg received a Medal of the Order of Australia in 2002. Appointed Arts SA's 'Arts Supremo' (2004-08); Deputy Chief Executive, Premier's Department (2008-12), Executive Director, Office for the Ageing (2012-13), and, since 2016 is CEO with The History Trust of SA. With an entrepreneur's head for business strategy, an appetite for innovative place-shaping, a vocation for community service and a passion for the arts - experience you can trust! www.gregmackie.com.au
Contact details: 0402 890 598
---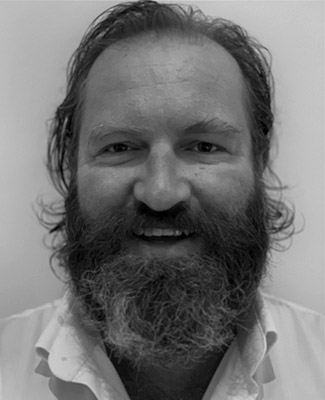 LEWIS, Gareth

Hospitality, events, the arts and retail are the lifeblood of our city; all have been devastated in 2020. Thousands of city residents have lost their jobs, some their businesses and livelihoods, landlords their tenants; the impacts will be felt for years. The City of Adelaide need's an experienced advocate for these industries. Gareth has lived, worked, played and employed hundreds in Adelaide for over 15 years in roles such as publican, event manager, music promoter, bar owner and resident. Rebuilding city culture needs to address a myriad of issues, the removal of impediments to and costs of doing business, population growth, relaxation of liquor licensing, considered place making and removing anti-hospitality parking restrictions. Plus, the installation of a Night Mayor, pragmatic social housing policy and the establishment of a permanent outdoor music bowl allowing Adelaide to host quality music events in the city akin to Melbourne, Brisbane and Colorado.
Contact details: This email address is being protected from spambots. You need JavaScript enabled to view it.
---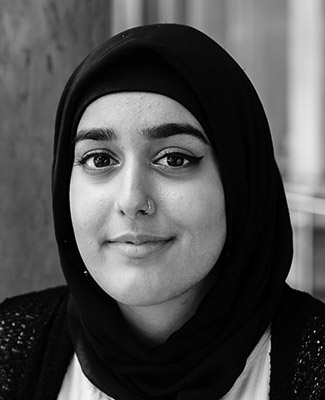 KHAN, Doha

Doha and her family made Adelaide home 15 years ago, moving from Victoria. She is the daughter of small business owners and has seen, firsthand, the commitment and sacrifices required to build a business up from the ground. Doha was the winner of the 2019 SA Environmental Young Achievers Award and is passionate about making Adelaide a city of opportunity. She is a strong believer in meaningful community consultation being the basis upon which council initiatives proceed, and in prioritising responsive and practical support for ratepayers in times of crisis. If elected, she will work to deliver practical and community-focussed solutions for the Central Ward. She supports an expansion of free 30-minute parking zones across the CBD to promote takeaway from businesses for the duration of the COVID19 crisis, a freeze on rent to ease pressure on tenants, reducing rates and fees, and action on climate change.
Contact details: 0401 356 737
---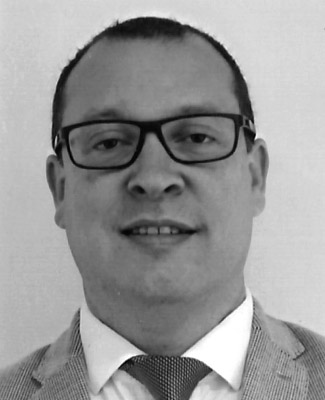 PAINE, Nathan

As a resident and someone who owns a business in the city I am running for council because I want to ensure that the rates we pay are spent wisely. My focus on council will be to deliver services that give the greatest benefit to our community, protect our parklands, improve our green spaces and create a vibrant and economically prosperous city where we can live, work and play. As a father whose children go to school in the city, I want to create a safe and clean environment for our children and students. Our city will face numerous challenges over the next few years. My policies are aimed at being ready to kickstart our economy and social networks to bring our city back to life. My business skills will be a strong addition to the council team and I will put the interests of our ratepayers first. www.nathanpaine.com.au
Contact details: 0448 445 177
---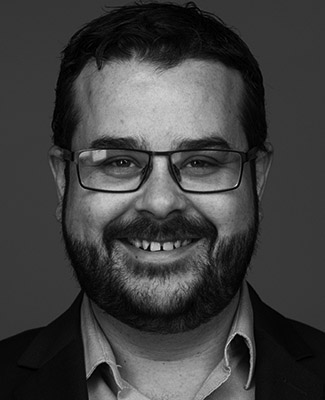 GITSHAM, Darren

A resident of the Central Ward and owner of the Crown & Sceptre Hotel in King William Street, I believe in; a pragmatic centrist approach to government; being a councillor who is enthusiastic, experienced and passionate about delivering energetic live music and hospitality experiences; reducing cost of living pressures on residents and businesses through lower rates and controlled expenditure; driving the domestic and international education sector in Adelaide through affordability and cultural engagement; improving business connectivity and reducing council regulations; parklands, public infrastructure developments, and events that add value to residents and businesses; engaging the private sector to revitalise under-utilised spaces; addressing the urgent need for better services for the underprivileged including social housing and substance abuse treatment; improve liveability and jobs growth to keep our young people in the best city in the world; representing the best interests of my central ward residential neighbours and business colleagues.
Contact details: This email address is being protected from spambots. You need JavaScript enabled to view it.
---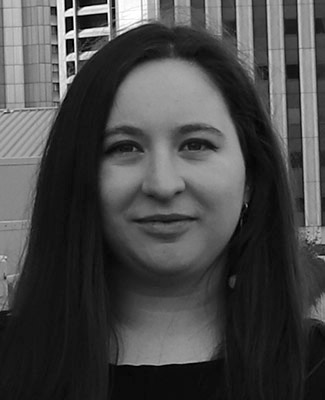 WYRA, Malwina

Adelaide is a city with a strong social conscience at its heart and in its history, and I want to see that represented on Council. I've spent much of my life standing up for my community, advocating for participatory and accessible democracy and for a sustainable future. I am a young professional who, like many people my age, has just moved into the city to pursue my career. I understand that we can look after business while caring for our environment and communities. I am the proud daughter of migrants, and my dad is a small business owner. I have degrees in Environmental Management and Commerce. My story is representative of many who live in Adelaide, and I want to see our voices on Council. I will be a fresh start for Central Ward and for the Adelaide City Council.
Contact details: This email address is being protected from spambots. You need JavaScript enabled to view it.