Mick Sherry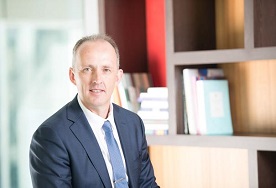 Mick Sherry was appointed as the Electoral Commissioner of South Australia on 20 February 2017.

Prior to his appointment as Commissioner, Mr Sherry held roles at state and federal level including with South Australia Police, Western Australia Royal Commission into Police Corruption, Corruption and Crime Commission of Western Australia and the Victorian Office of Police Integrity.
In 2015 Mr Sherry was appointed as the Australian Electoral Officer for the Northern Territory and Manager of the Australian Electoral Commission (AEC) Northern Territory office. During his time with the AEC, he was responsible for the conduct of the 2016 federal election in the Northern Territory and the 2016 redistribution of electoral divisions in the Northern Territory.

Mr Sherry holds a number of tertiary qualifications including a Master of Arts and is a graduate of the Australian Institute of Company Directors.