Saturday 9 February is polling day for the Cheltenham and Enfield by-elections.
Early voting opened on Tuesday 29 January. The postal vote application form was made available on Wednesday 9 January.
The following graphs show a range of statistics relating to early voting, postal voting and EasyVote Card use. These figures will be updated daily up to polling day.
Total early votes so far : 3778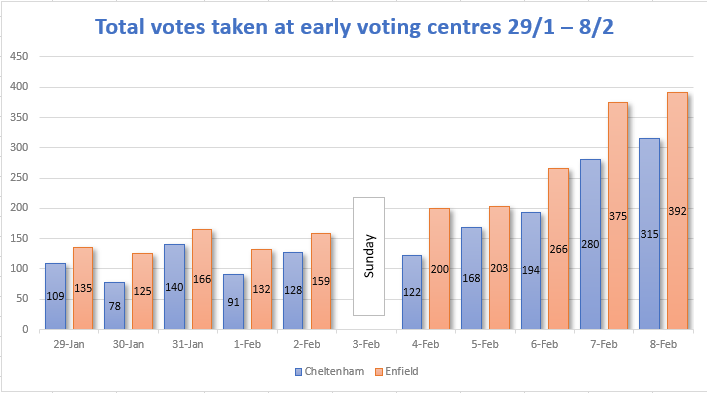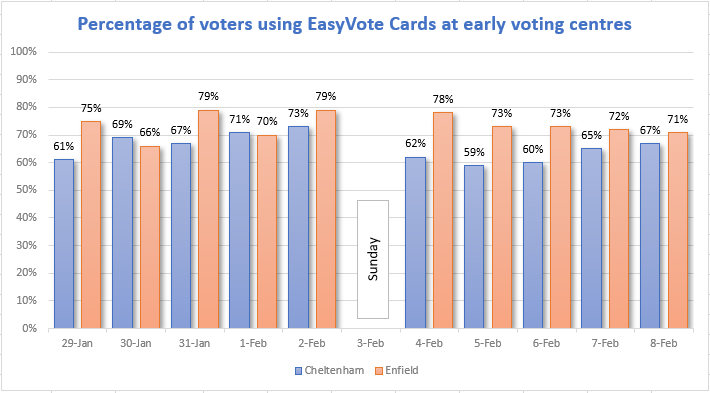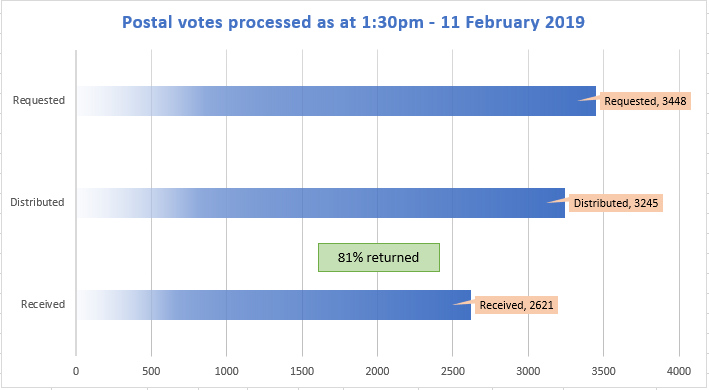 Please note the final deadline for postal ballots to be received by ECSA is Saturday 16 February. For more information visit our Postal voting.